Pay-Per-Click (PPC) advertising is a powerful digital marketing tool that can help you reach your target audience quickly. As a marketing company, we offer a comprehensive range of services to help you get the most out of your PPC campaigns and drive more sales.
We can help you identify your target keywords, set goals, and determine the best keywords and phrases that will drive traffic to your website.
Bidding & Budget Optimization
We can optimize your bids and budget to ensure that you are getting the most out of your PPC campaigns.
Landing Page Optimization
We can help you create optimized landing pages that are designed to convert visitors and increase your conversion rate.
We can help you track the performance of your PPC campaigns and understand the impact they are having on your business.
Pay-per-click (PPC) advertising is a type of online advertising where advertisers pay each time a user clicks on their ad. It's an effective way to target potential customers and drive them to your website or landing page. PPC ads are typically placed on search engine results pages (SERPs) or websites that have related content.When setting up a PPC campaign, there are several best practices that you should follow. First, make sure that you have a clear goal in mind for your campaign. This will help you determine the type of keywords you should target, the budget you should allocate to your campaign, and the type of ads you should create. Additionally, you should use a variety of ad formats to ensure that your ads are seen by as many people as possible. Finally, track your results and adjust your campaigns accordingly to maximize your return on investment (ROI).
Effective Content Creation
Establish your business as a trusted brand with our branding service. We work on your brand reputation and image that reflect you as a positive brand.Google AdWords is a service offered by Google that allows businesses to advertise their products and services on the Google search engine and other Google-owned websites.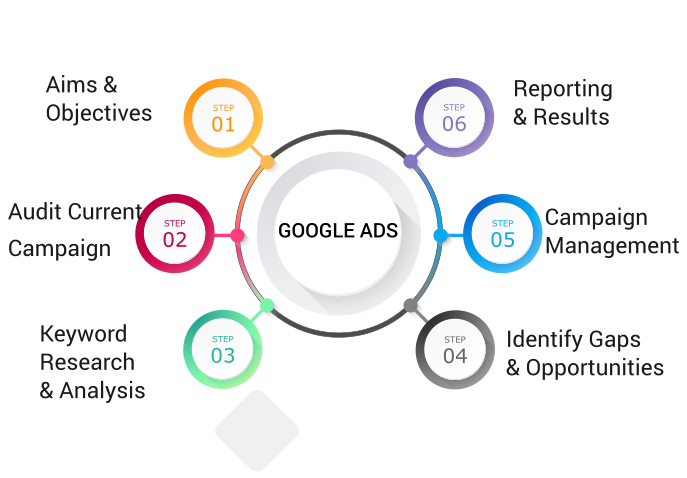 We manage branding reputation by
Let's start. Get custom solutions to your social media audiences!